REFRESHER COURSE on new products and techniques in the decorative world;
SERVICE of our technicians during construction site start-up;
OFFICIAL PARTNER Reporting to customers as an authorized local applicator;
SUPPORT for fairs and events.
For those who wish to deepen their knowledge about innovative products and installation techniques, Isoplam® dedicates specific Concreativity Workshops for installers and applicators.

The Concreativity Workshop is a fundamental moment to transmit to sector professionals the know-how and best preparation on the characteristics of products, situations of use, installation techniques, treatments and proper maintenance.
During the Isoplam® Concreativity Workshop for installers, students not only learn the theoretical and practical knowledge necessary for doing work perfectly; the skills are also acquired to offer the final client complete service that includes consulting and proposing the most appropriate solutions to the various requirements.

Through the Concreativity Workshop for installers, it is also possible begin a constructive dialogue with Isoplam® and create a direct link between the manufacturer and installer. Isoplam® is always available to develop new solutions and really meet every individual need.


Isoplam® organizes Concreativity Workshop for flooring in:
stamped concrete,
Microverlay®
acid-stain concrete,
nuvolato concrete,
exposed aggregate paving,
stencil spray,
aggregate overlay,
industrial concrete.
It also holds Concreativity Workshop for installers of:
stamped walls,
decorative painting,
corten effect painting,
zinc effect painting,
artificial rocks.


At the end of the Concreativity Workshop for installers and applicators, a certification of qualification is issued that documents participation.

Participating in Concreativity Workshop courses for installers is an employment opportunity. It allows inclusion on the list of the authorized Isoplam® operators who receive contacts for requests to perform work in Italy and abroad, which arrive daily at the company. In addition to the training, Isoplam® provides all its own marketing and merchandising support to maximize commercial strategies and increase sales.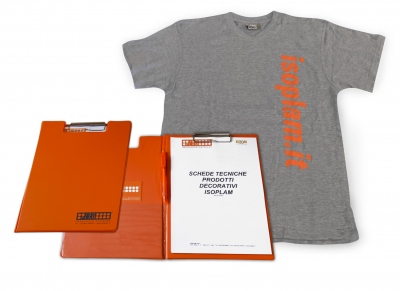 Check the dates of courses for installers and sign up immediately.